Need new decking installed? Need existing decking cleaned and stained?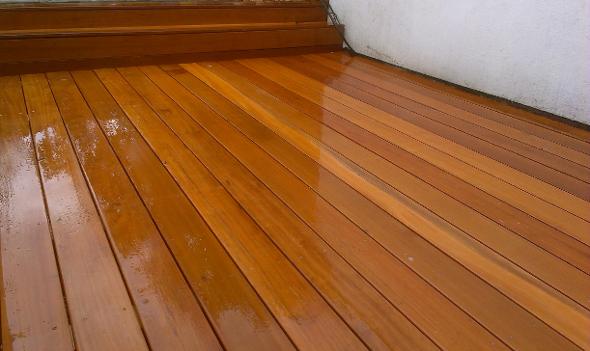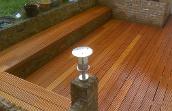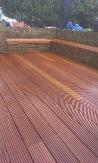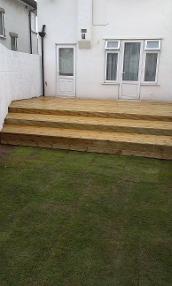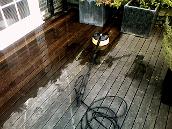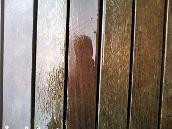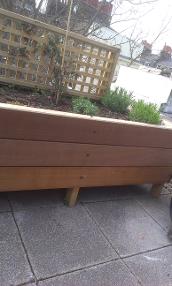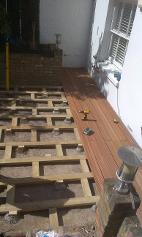 Need decking installed? (hard or softwood)
Our Landscape gardeners will install outdoor decking to suit any variety of design or layout. whether as a new feature or to replace existing decks or patios. (see our before and after work from our landscapers below). Our landscapers will clear and prepare the existing area before constructing solid and reliable foundations to place your choice of decking on and fix with discrete purpose deck screws. We also build other custom items like large planters (see above), bin and garden storage/covers & sheds.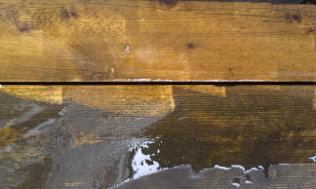 Need decking cleaned and treated?
It is important that decking is cleaned and treated regularly not only to maintain a vibrant look but also to protect the wood from weathering and rot. In our before and after photos lower down on the page you can really see the difference it makes.

Before and after work from our landscapers

Before
Decking Instillation
The Images below are before our Landscaping Work. We removed the old rotted deck and poor quality foundations and replaced with much stronger, stable and durable ones: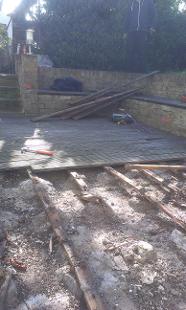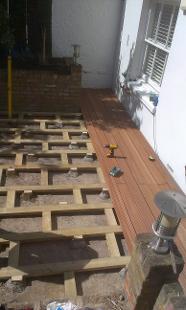 After
Decking Instillation
The images below are the same garden after our landscaping. Our landscapers installed decking to replace the old rotting deck (new deck built from Hardwood), we also installed a desecrate removable hatch for access to the drain and re built the deck seating area: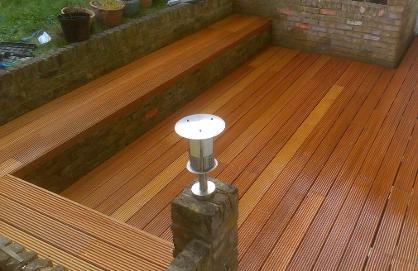 Our garden landscaping, decking instillation in Highbury N5 north London. Before images left & after to the right.
Before
Decking Instillation

The Images below are before our Landscaping Work, An unfinished poor quality patio leading down to a worn out garden with a poor lawn, ugly concrete and weeds: